INSET Course: Classics in the Curriculum
July 7, 2017

-

July 11, 2017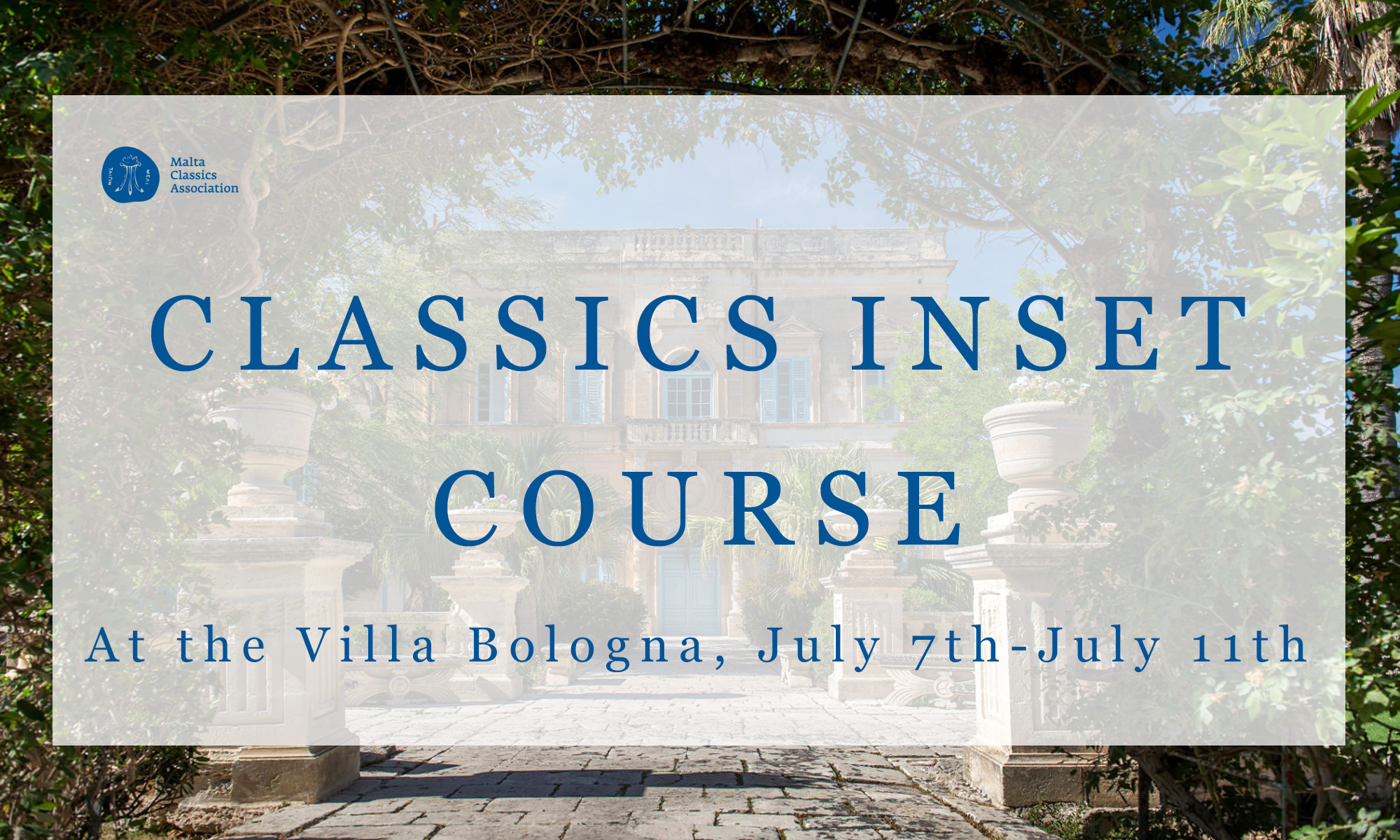 The Malta Classics Association is hosting a teacher training INSET course for Classics in the curriculum. Teachers will benefit highly from attending this course.
The date for this is confirmed as being the 7th of July until the 11th. The timings throughout the days are yet to be announced. It will take place at the Villa Bologna.
If you are interested in attending, please email us at classicsmaltasoc@gmail.com .
You can find more information about this event by pressing the buttons below.
Thank you.